We're here to tell you that your chic winter wedding can be just as lush and floral-filled as your BFF's spring soiree. Read on for 17 jaw-dropping winter wedding bouquets that will convince you to get married in the coldest season.
Perfect Pink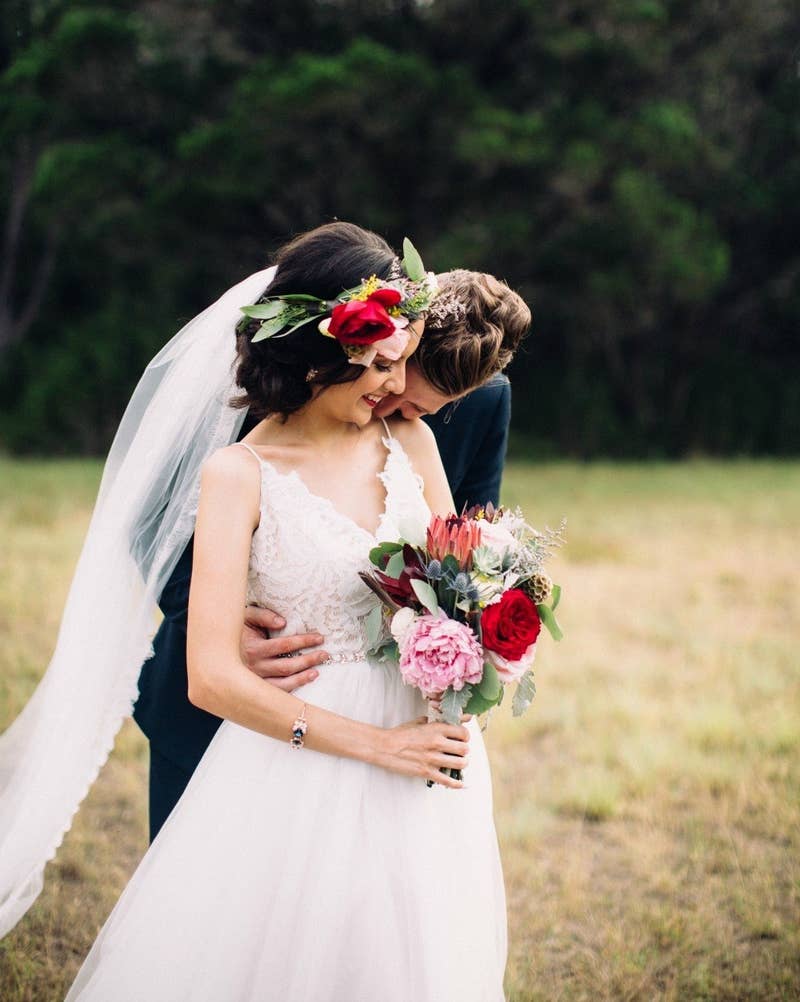 Bloominous balanced pops of pink with reds and greenery to create this pretty winter bouquet.
White Anemones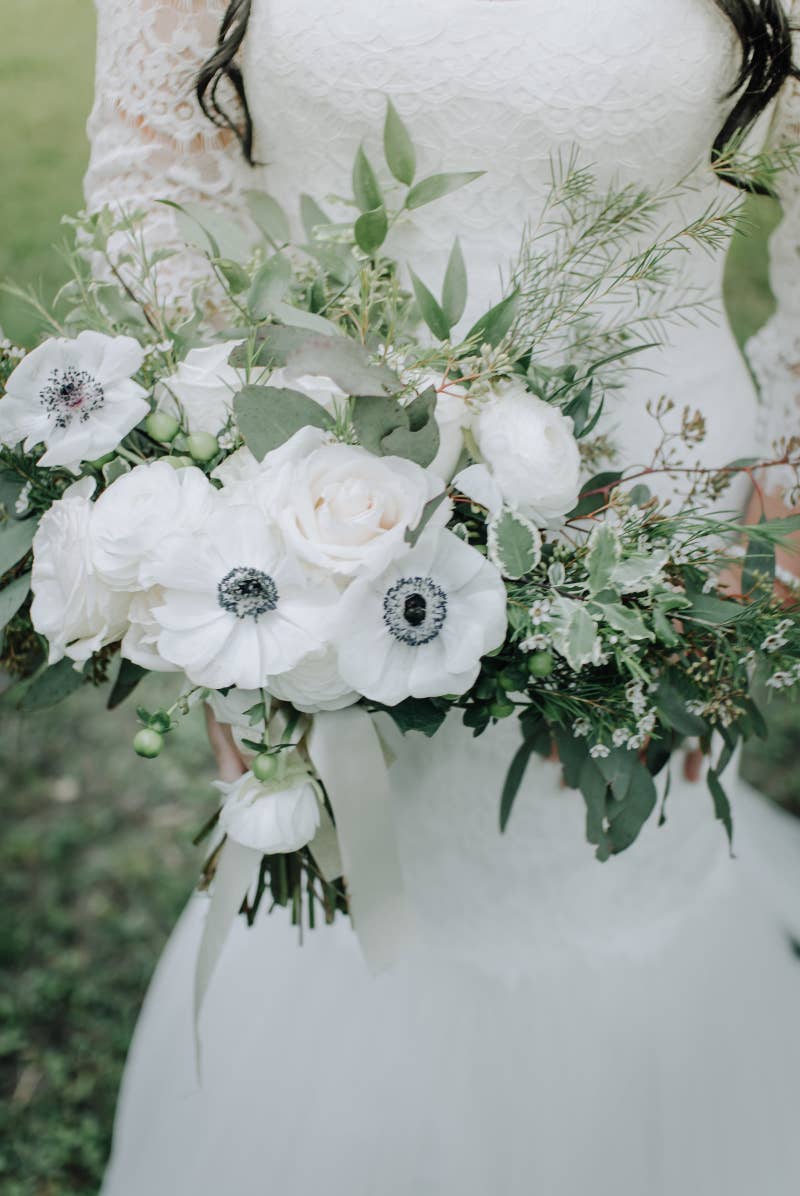 A winter favorite, white anemones are perfect for this bridal bouquet from Bloominous.